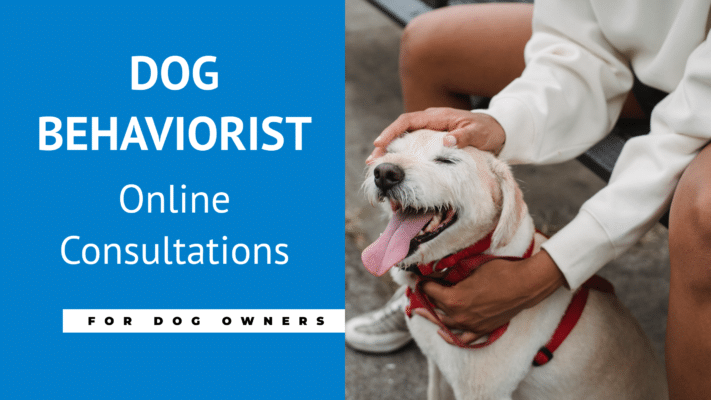 ---
Will Bangura, M.S., CBCC-KA, CPDT-KA

(Dog Behaviorist) and Certified Behavior Consultant 
Mr. Bangura is ranked among the Top 50 Dog Professionals in the World.
Internationally Certified Canine Behavior Consultant 
Internationally Certified Professional Dog Trainer
Fear Free Certified Professional
Canine Cognition Expert
Media Consultant
Legal Consultant/Dog Bite/Dog Aggression Expert Witness
Certified Dog Bite Prevention Instructor
Host of The Pet Talk Today Podcast and Weekly Call-In Show
Will Bangura is a highly accomplished expert in dog behavior, with over 35 years of experience professionally training dogs. His expertise provides science-based and evidence-based behavior consultations, behavior modification, and positive training solutions for the most challenging dog behavior problems, including extreme aggression, severe anxiety disorders, ritualistic and obsessive-compulsive behavior, and extreme phobias. Mr. Bangura has helped thousands of dogs and pet parents over the years, earning a reputation as one of the top 50 dog professionals in the country.
A Harvard-educated canine cognition expert, Mr. Bangura has a formal education in both undergraduate and graduate work in behavioral psychology, graduate-level studies in chemistry, neurochemistry, the biological basis of behavior, and neuropsychopharmacology. He continued his education through Harvard University in Canine Cognition in 2011. His current research interests include the effects of diet, nutrition, and how nutraceutical supplementation can affect animal behavior. As a lifelong learner, he constantly takes continuing education courses in behavior and subscribes to many peer-reviewed journals on animal behavior, veterinary behavior medicine, and other scientific research journals.
As one of less than 400 internationally certified behavior consultants and certified professional dog trainers to hold both certifications through the CCPDT, Mr. Bangura is highly respected in his industry. He is also a Fear Free Certified Professional and a supporting member of the IAABC, The International Association of Animal Behavior Consultants, the Animal Behavior Society, and a professional member of the APDT, The Association of Professional Dog Trainers. Additionally, he is a professional member of The Pet Professional Guild, an international association of pet professionals committed to science-based, evidence-based force-free training that is free of fear, pain, and intimidation and puts the dog's welfare first.
Mr. Bangura is a sought-after legal consultant, certified dog bite prevention instructor and dog aggression expert witness, and media consultant. He is also the host of The Pet Talk Today Podcast, a weekly call-in show. He founded Phoenix Dog Training, a national canine behavior consultation business part of DogBehaviorist.com, and Pet Scientifics LLC, a company dedicated to researching and developing behavioral support supplements and nutraceuticals for companion animals. He is the developer of a dog anxiety-calming aid, CALM DOGS.
In addition to his professional accomplishments, Mr. Bangura is highly regarded in his community. In 2022 and again in 2023, he and his Dog Behavior business were nominated for the Better Business Bureau Torch Award for Ethics. He hosted Arizona's only radio show on pet behavior for several years on 1100 KFNX Radio in Phoenix. He currently hosts the weekly Facebook Live streaming show Pet Talk Today, which is heard in over 70 countries worldwide. This show is Mr. Bangura's way of giving back to the community, as not everyone can afford professional training and behavior consulting.
Mr. Bangura's dedication to his profession and his clients' well-being is evident in his decades of experience treating some of dogs' most severe behavior problems. Other behavior consultants, dog trainers, and veterinarians often seek out him for his expertise. His knowledge of canine cognition, behavior modification, and positive training solutions has made him an invaluable asset to the dog training and behavior consulting industry.
Overall, Mr. Bangura's impressive credentials, extensive experience, and dedication to the welfare of dogs and their owners make him one of the most highly respected and sought-after experts in the field of dog behavior.
Will's top three tips for pet dog owners for a well-trained dog are:
Expose (desensitize) your dog to EVERYTHING immediately. 
If you can't keep your dog in your eye site, crate your dog until fully trained.
Train with insane distractions, Train with insane distractions, Train with insane distractions.
---
Professional Affiliations

IAABC: Supporting Member of the International Association of Animal Behavior Consultants
CCPDT: Nationally Certified Behavior Consultant and Certified Professional Dog Trainer through the Certification Council for   Professional Dog Trainers

APDT: Professional Member of the Association of Professional Dog Trainers
PPG: Member of the Pet Professionals Guild

Fear Free Certified Professional
---